Shopping Cart
Your Cart is Empty
There was an error with PayPal
Click here to try again
Thank you for your business!
You should be receiving an order confirmation from Paypal shortly.
Exit Shopping Cart
connecting horse and human through body, mind & spirit
| | |
| --- | --- |
| Posted on August 12, 2013 at 9:42 AM | |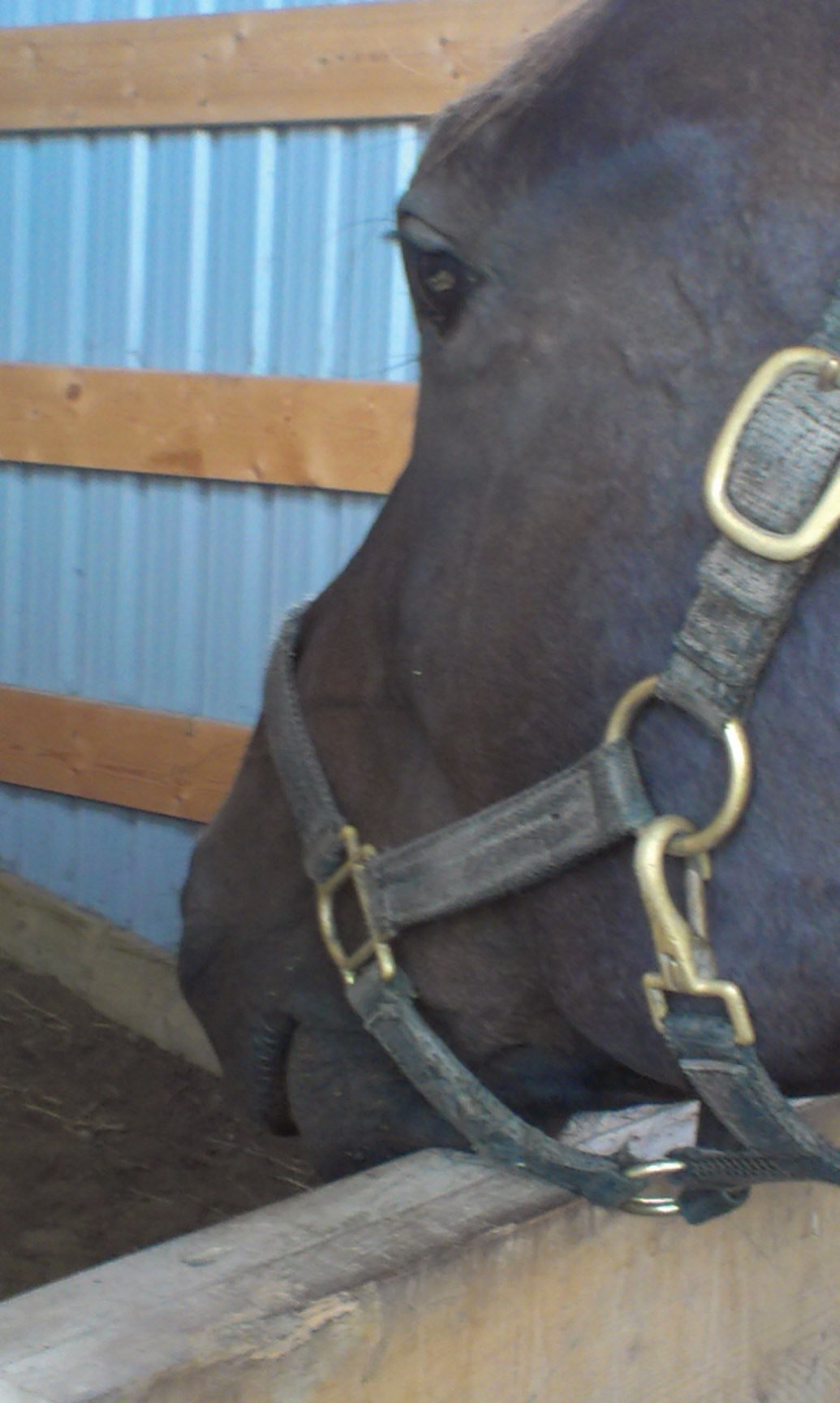 Sometimes it takes just a gentle nudge, from a friend, to take a good hard look at ourselves in the mirror. 
Most times, the friend is a sister, or companion, husband, or perhaps a daughter or a son, but we assume the friend to have 2 legs and a human brain.
Not in this case, and not this morning.....
As a recent graduate of the FEEL~Facilitated Equine Experiential Learning Program through Horse Spirit Connections, my knowledge of horses as teachers and my development of intuitive skills, gave me great strength knowing I had the skills to carry this beautiful work with horses and people out to the world  and with confidence....
However, I'm not perfect and there are moments when that little voice natters at me that horses are horses and not therapy doctors.  :)  trust me, it's just a tiny voice, but I know if we allow that voice to quietly enter our consciousness, it's amazing how loud that voice can grow.
But I'm not so easily mislead by that tiny voice in my head, as I used to be.  And a wonderful friend by the name of Billy once again confirmed what I truly know to be true....Horses are teachers, and friends and very intuitive.  I believe some horses are more gifted then others, just like humans can be more gifted with their intuitive skills, but I believe we all have that gift in us and we just need to practice it often in order to bring out the best of those skills we have been given.
So, while I was practicing my Energy Exercises with Billy (yes, he's a 10 year old Standard Bred) I got a sense that he wasn't feeling my authentic self...In fact I know he was getting that feeling, because even though on the outside I was trying to feel the energy coming from his body, I know that tiny little voice was snickering at me. My friend felt it, and walked away.....but it's where Billy walked to, that made me truly understand the  magic that I have been blessed to have in my life and be in tuned enough to be aware of the message he was giving me. 
Billy walked straight to a large mirror that is hung in our arena.  He stopped about 5 feet away from it and started to bang his leg on a chair that was sitting near the mirror, and then looked at me.  You have to know that I'm on the side of Billy that has no eye.....there is a large window on the other side that he could easily have looked out to see his buddies...that wasn't the case.  He was waiting for me to join him.  And it was then I knew what he wanted.  I walked up beside him and looked straight ahead at myself in the mirror.  After about a minute or two, Billy backed up - yes backed up...he didn't walk through me, he backed up and actually nudged me closer to the mirror, left me there , walked around the back of me to the arena door and put his chin on the ledge and waited. Now I was looking at his eye and the girl in the mirror.  Billy only has one eye, Billy gets bit quite a lot on his face so a lot of the time it looks like a mess, his chest can look scruffy because the flies love to eat off of him....so no, he's not a beautiful looking horse compared to others on the physical realm...and I know that's what he needed me to see.... that , what I might consider flaws, my freckles, my sun spots, age spots, laugh lines and grey hair and  my little Buddah belly, he needed me to look....beyond all of that, look past the blue eyes to the soul that actually lives in this body.  It's as beautiful as Billy is....I see it in Billy, I see it in the people in my life, I see it everyday in nature, why do I make it difficult to see it in me.  If I'm to believe that we are all somehow connected in this universe, then we are all beautiful inside....perhaps somewhere along the way that beauty gets lost amongst all the "stuff" that life can throw at us.  But I believe we never lose the beauty and love that we were given the very moment we entered into this world...Billy reminded me today, he sees in me what I can't see in myself, but what I see in Billy is truly reflecting back at me....an intuitive, loving kind soul....
Billy is only one of 10 teachers here at Blue Heron Stables, and I hope that people will take an opportunity to participate in a Reflections of You workshop so that you may experience what I'm blessed to experience everyday, here at the farm.
Categories: horse connections
/